by Donal Ware
boxtorow.com
This is the eighth year of BOXTOROW's top five players to watch in HBCU football.
T-5 Amir Hall, Bowie State, Quarterback (6-4, 180, Jr., Bowie, Md.) Hall had the most passing yards (3,596), total yards (3,862), total touchdowns (39) and tied for the most passing touchdowns (30) of any quarterback in HBCU football. Against FCS opponent Central Connecticut State, he completed 33-of-50 passes (66 percent of his passes completed) for 418 yards, three touchdowns and two interceptions – one of three four hundred-yard passing games on the season. He also completed 62 percent of his passes. He knows he needs to cut down on the interceptions as he threw 15 last year. He also has the ability to make plays with his legs, rushing for 266 yards and nine touchdowns. The question is will he feel the need to force things more or try and make more plays without two-time BOXTOROW All-American wide receiver Nymee Manns. Last year was his first full season of playing as he was forced to exhaust his freshman eligibility in 2015; the only game he played in was the Bulldogs last game of the season, a playoff loss.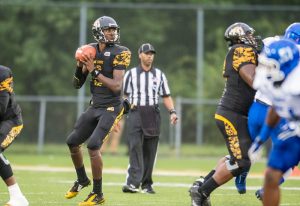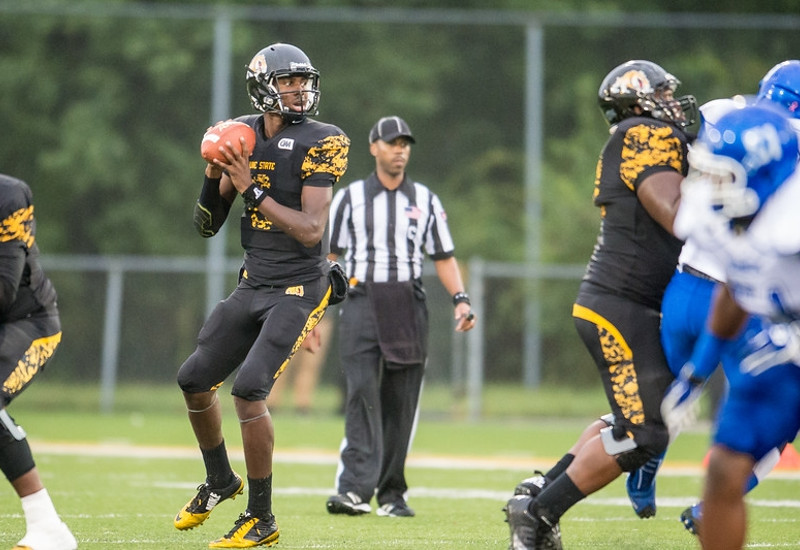 T-5 Osband Thompson, Tuskegee, Linebacker (6-0, 205, Sr., Miami, Fla.) Thompson will be a four-year starter and has been an integral part of the Tuskegee defense which has been one of the best in the country. With the departure of former BOXTOROW All-American Jewell Ratliff, the spotlight was on Ratliff last year and he delivered. He recorded 136 tackles, the fifth most in Division II. He also had 11.5 tackles for loss, 3.5 sacks, four pass breakups, three forced fumbles and two fumble recoveries on his way to BOXTOROW All-America honors for the sixth ranked defense in the nation.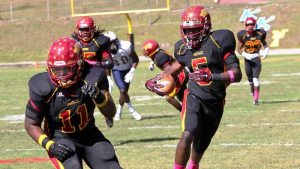 4 Anthony Philyaw, Howard, Running Back (6-1, 205, Sr., Los Angeles) If you've ever seen Philyaw play then you'll know why he's on this list. He was underrated last year for a couple of reasons. Howard football has been down although that could change with the hiring of Mike London as the new head football coach with there already being some buzz surrounding Howard football. Next, he was playing in the same conference as Tarik Cohen who everyone was buzzing about and rightfully so. Now Philyaw gets to shine and show everyone what they missed last year when he rushed for 1,230 yards on 220 carries, averaging 5.5 yards per carry and nine touchdowns, including running for a school record 281 yards against Delaware State. He also caught 21 passes out of the backfield for 215 yards.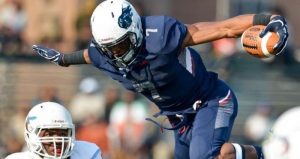 3 DeVante Kincade, Grambling, Quarterback (6-1, 190, Sr., Dallas, Texas) Kincade lit the SWAC up in his first year after transferring from Ole Miss. But it wasn't just SWAC opponents. In the first game of the season against Pac-12 opponent Arizona, Kincade was 15-of-19 for 193 yards, two touchdowns and no interceptions, before being injured in the first half. The Tigers led the Wildcats 21-3 at halftime and ended up losing 31-21. Kincade did not play the second half and the consensus is that had he played in the second half, the Tigers might have won. He bounced back and had a great season, being named SWAC Offensive Player of the Year and BOXTOROW All-American. His 30-to-4 touchdown-to-interception ratio was the best in FCS. He completed 64 percent of his passes for 3,022 in route to helping the Tigers win the HBCU national championship. He also has the ability to elude the rush has gained 264 yards on the ground with four touchdowns.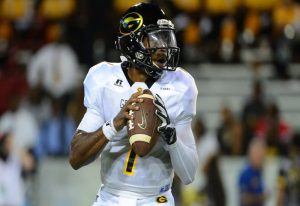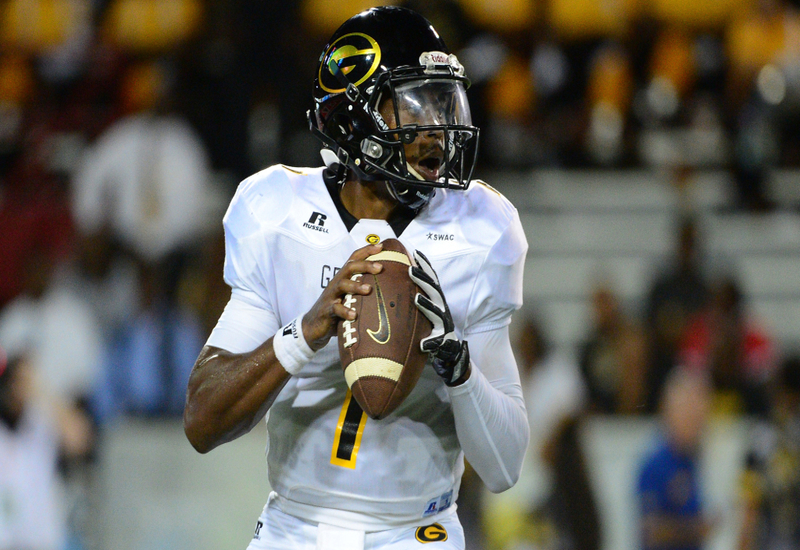 2 Patrick Smith, Tennessee State, Quarterback (6-0, 190, r-Sr., Memphis, Tenn.) Smith is the best receiver in the OVC, was named OVC preseason Offensive Player of the year and is one of the best receivers in the country on any level. When we do the HBCU FCS recruiting rankings each year, occasionally we get them right as was the case when we mentioned Smith as part of TSU's No. 1 class that year. Even with that, he sat his first two years which didn't sit well with him per say. So when it was time to play in 2015, what did he do? Catch 54 passes for 996 yards and 10 touchdowns. How did he follow that up last year? He caught 61 passes for 966 yards and 13 touchdowns. He had some pretty good quarterbacks throwing the football to him the last two years. Now he'll have former University of Florida quarterback Treon Harris as his starter. Harris played in 20 games in two years for the Gators, starting a majority of them, including as a true freshman where he threw for 2,695 yards and 18 touchdowns. Smith came to TSU having played quarterback full-time in high school. He runs a 4.35/40, runs great routes and has very good hands.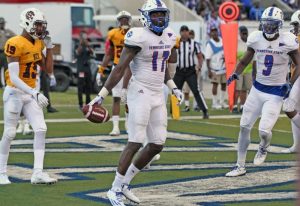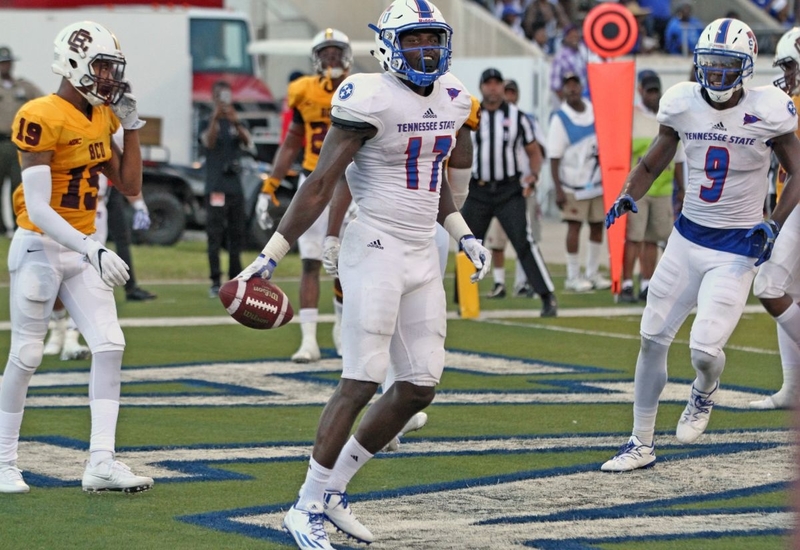 1 Darius Leonard, South Carolina State, Linebacker (6-3, 235, r-Sr., Lake View, S.C.) Leonard continues the legacy of great defensive players that have come through South Carolina State. Deacon Jones. Harry Carson. Donnie Shell. More recently with Rafael Bush, and BOXTOROW All-Americans Joe Thomas, Jr. and Javon Hargrave. Bush, Thomas and Hargrave are playing well in the National Football League. Leonard may soon join them. Leonard is the reigning BOXTOROW Willie Davis Defensive Player of the Year. Last year he led the MEAC in tackles (124), had 14.5 tackles for loss, 3.5 sacks, two interceptions, three pass breakups and two blocked kicks. In a loss to eventual national champion Clemson, he registered 19 tackles.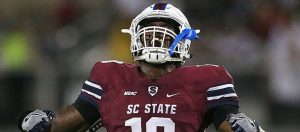 Give me your thoughts by contacting me on BOXTOROW's Twitter, Facebook or Instagram pages. Use #HBCU125